I was at Joann's yesterday and couldn't believe my luck when I saw they actually had a pattern book and the new patterns. So I bought a couple. I wasn't even planning on buying any of them from this fall's offer but these grew on me. These are the one's I bought. I love the fact that the models have some curves. I don't think I would have bought these if the model had been rail thin. Seeing her on the cover with the curves made me think I could wear these as well.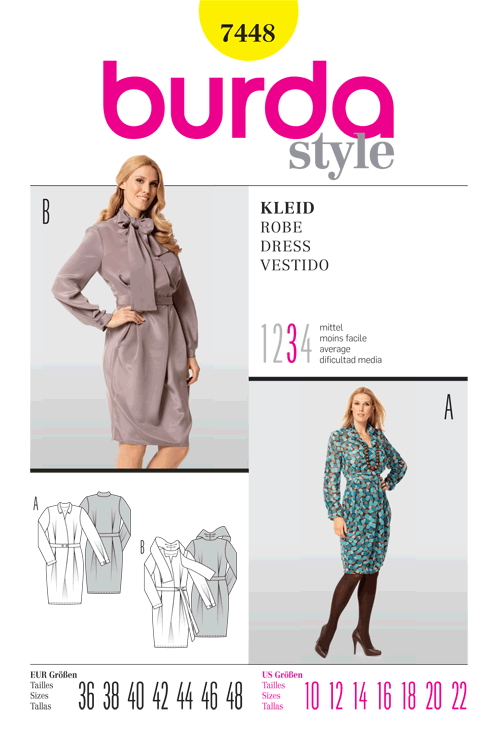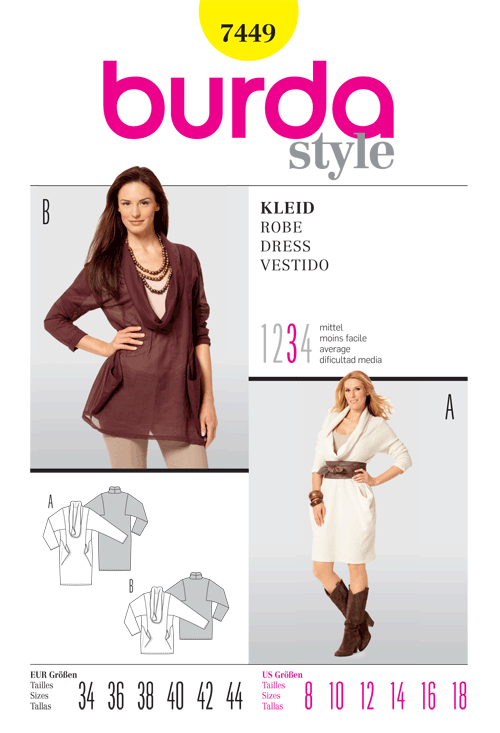 This one, the dress version, I already cut outlast night in some of the emerald green Vera Wang poly knit from Fabric Mart. It was one of their $1 or $2 a yard sales so I figured if I didn't like it then oh well. I think the pockets will lay down pretty nicely with a drapey fabric. I love the jumpsuit but I don't think I can pull it off. The top is doubled and the skirt is lined. I'm afraid this dress will end up extremely heavy. I'm going to try and not line the skirt and see how it goes. The construction should be very quick and simple. There was a lot of cutting out though.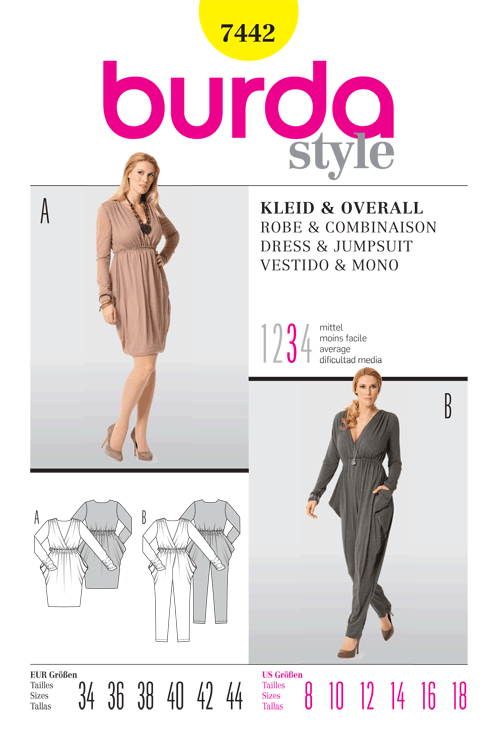 I am seriously considering this one. I have some fabric similar to the short version of the dress on the envelope package that would look wonderful.