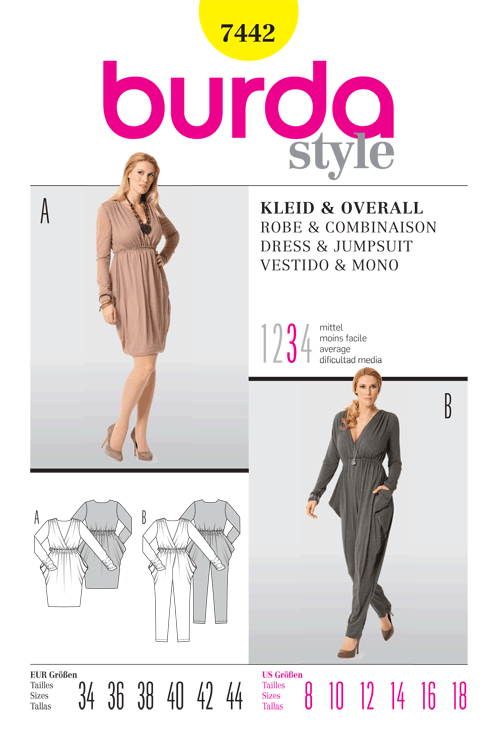 Well, I'm not quite sure what to say about this one. I like, I don't love it. I started sewing it and about halfway through I thought, nope, not gonna like it, so I ended up getting kind of sloppy in my sewing. At best, I get a C+ on the technique for this. It's an odd pattern. There are no facings. The top is doubled completely and the skirt is supposed to be lined. It does give it a more polished and finished look on the inside I will say, but dang is it a lot of fabric! I'm still not quite sure of the purpose of the skirt lining to be honest. The upper edge of the skirt is designed to be unfinished but I put a narrow hem in mine. I can never get a neat enough cut. The skirt then goes over the top of the top to create a casing for the elastic, which is really fiddly to do. I also used a thicker elastic. I wanted something heftier.
The armcyes were too low for me but I didn't catch it until it was too late. And IMO there was way too much sleeve cap ease to pull in the sleeves to get them to fit. I'm becoming more a believer of reducing sleeve cap ease.
The sleeves are SUPER long even with the elastic in them. I could have cut off several inches and it still would have worked.
I'm not in love with this right now but it is growing on me. It's not my normal color so this was an experiment and since green is in this season I thought I'd give it a shot. The fabric I used was some of the Vera Wang poly knit from FabricMart Fabrics and I think it was either in the $1 or $2 a yard section. I bought it in just about every color they had. I don't mind the poofiness of the pockets, in fact, that's what makes this dress. I would definitely make sure you make it out of something drapey or you'll look like an Oompah Loompah no matter how tiny your hips are.