It's really a shame this has been put to pasture by Simplicity. If you can get a copy and don't have it, do it! It's a great basic dress pattern and extremely flattering. I've made this several times but have never reviewed it or posted it here. Not sure why. It's kind of my "go-to" dress pattern if I want to make something TNT and quick. You can do the whole thing nearly on a serger.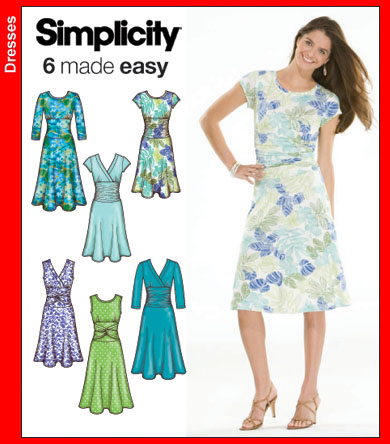 I was inspired recently by a couple blog posts from Fashion for Nerds and Already Pretty about a clothing line called Desigual.
Link
I immediately loved this dress and started thinking about making one myself. I have so many scraps left from all the other things I've made I figured it would be a fun way to use them up. I'll never look at a 1/2 yard of jersey the same way now.
I think this is either a case of Love or Hate and for me it's Love! I'm going to send this off to my BFF along with the Vogue 1250 dress and see if she likes it. I have lots of scraps to play with and have plenty to make myself another one. My closet is on overload.