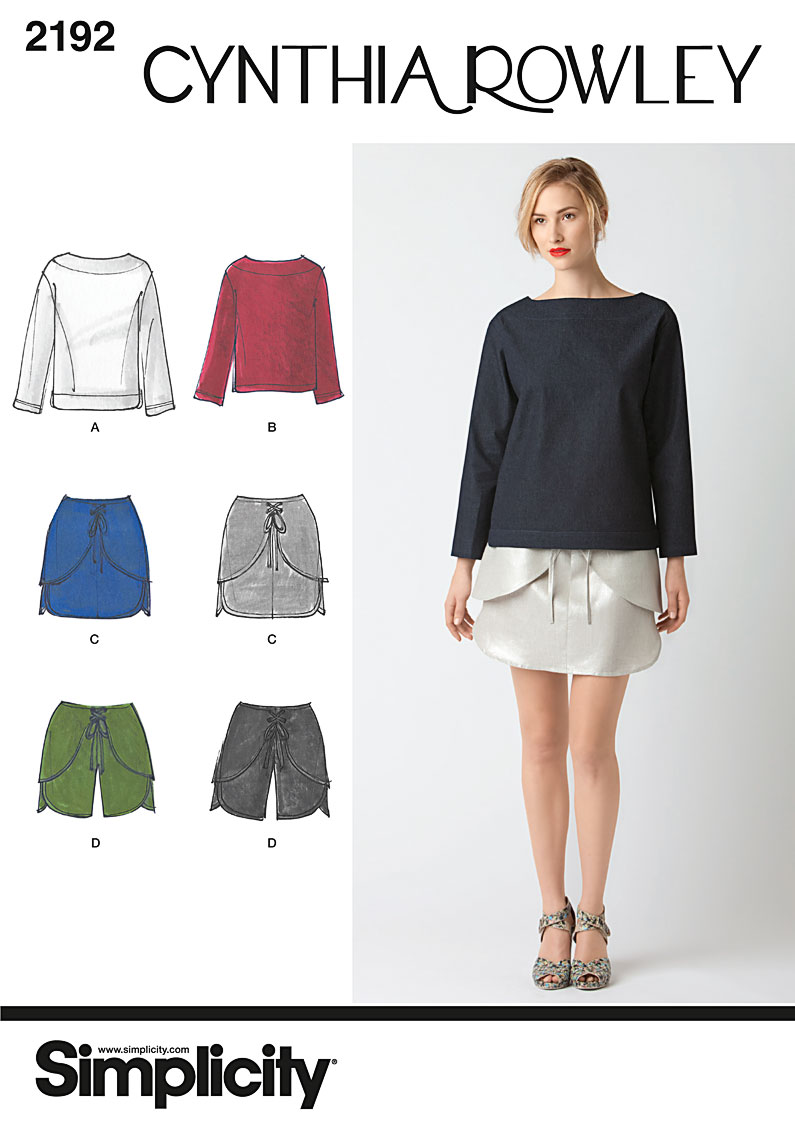 I bought this pattern way back. Recently though, I saw online a version of a skirt/shorts similar to these from I think Philip Lim or some other high end designer. Of course I can't find the link I found before but oh well. The version I found were probably out of a silk dupioni and super cute. I'd love to have a pair in dupioni but I don't know where I'd wear them or with what. Maybe I'll get some next time Joann's has a coupon. I think they carry it.
So my version is in a lightweight pinstripe twill. It's been aging in the stash awhile. I bought it as a remnant from my local indie. I had originally planned on a jean type skirt with it but I pulled it and really like it in this fabric.
I love the overlay, love it! I thought it might give too much oomph but I really like the line it gives. I probably should have cut out an 18, this is a 16, and the side seams are a bit too far back IMO. I ended up taking out the darts in the back to give me a bit more room and took really small seams in the overlay so that it would fit.
My shape is currently in flux with all this running I've been doing. I've actually put on 7 pounds in the last 8 - 9 weeks. Everyone keeps telling me it's muscle and I will drop the pounds here quickly. But, I went to the doctor for something else and we discussed the possiblity of me having thyroid issues. My weight, despite my attempts to maintain or lose, has been gradually going up over the last year or two. I just figured it was age and/or metabolism but we'll see. It would actually be a relief to know it's the thyroid. I really don't want to starve myself. Shoot, I've been running the last month alone 3 -4 times a week for 3 miles each time and watching my diet, I should be losing weight.
Oh well, I digress, but I think I'm going to switch back to sewing knitwear for awhile til I get this sorted out. But, I do love this skirt. It's basically 3 pieces that remind you of petals where they overlap. It's kind of short but not too bad, I'm short.