I think taking a break was a good thing. I'm feeling ambitious and think I want to make myself a new winter coat. I've enjoyed making coats in the past and am in the mood for something new.
I have a few options I'm considering:
A Cape, New Look 6007.
McCalls 6442, the shorter version with the hood. However, as I was doing some research on coats for the well endowed, I read that hoods actually maximize your upper half. I never realized that I guess. It's quite a bummer because I love hoods. I know, wear what I like, but I don't want the girls looking bigger. So I may opt for the collared version instead. And on another note, the last couple McCalls I have made, I have been very disappointed in the pattern sizing and drafting.
Burdastyle 11-2010-124...in Shearling! Yes, well I said I was feeling ambitious. I bought some real shearling from FabricMart when they had a huge sale last year. I packed it up and moved it cross country. It is Winter in Montana after all so I am actually leaning towards this coat. I'd need to buy some cheap faux shearling to practice on first. I've looked at other coat patterns for shearling and nothing really jumps out. I found another Burdastyle but it's got a huge open collar and those I have found are not flattering on me at all. This one looks pretty straightforward. I need to make sure I have enough to make it though.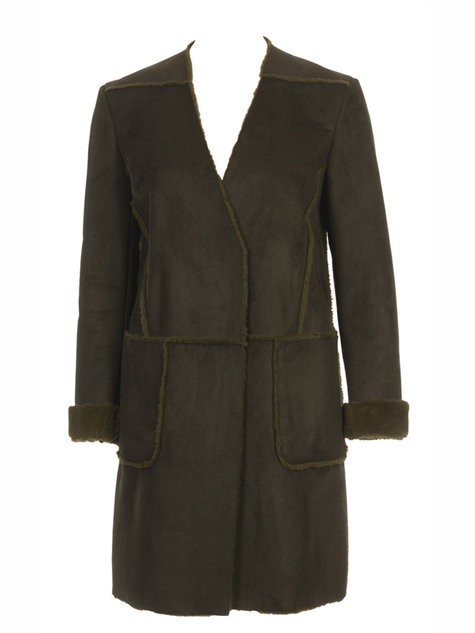 Decisions, decisions.....