So the question begs, how many jackets are too many? I'm really on a jacket kick.
I just finished Onion 1038 the long version in a fantastic wool denim from Gorgeous Fabrics. I think she still has some too. It's not a fabric you could do a lot of intricate details with but for a simple lined coat it's awesome.
Review
On top of this and the biker jacket, I made a parka and a wool coat last fall. And now, I'm just itching to make a military jacket. I have three patterns to choose from:
Hikaru jacket from Burdastyle, which also is a Burda envelope pattern, but I can't find the number. I think it's OOP.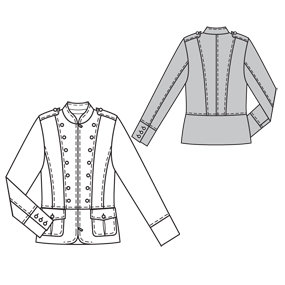 Vogue 7764 which is OOP. Reviews seem pretty favorable for it.
And last choice is Simplicity 3628.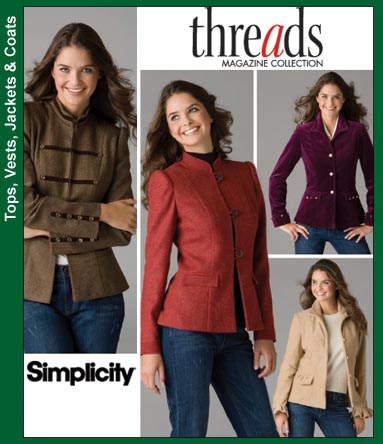 I had this pattern out and was seriously considering it when I saw this version. Here's the review.
Review
Check out her blog post. The jacket is to die for!
I'm definitely leaning towards the Simplicity. It seems like a pretty tried and true pattern. I love the extra puff on the sleeves and Lynne's version is really great.
So how many are too many? I'd like to make this one, then maybe another. All of my summer, keep me from freezing in my office, jackets are pretty worn out.