I am such a blogging slacker! I have sewn, in fact, I sewed up three dresses and one sweater last month. I have two blog posts in draft form just waiting for pictures that I haven't taken yet.
In the meantime, I finally cut out the Vogue 1247 in leather the other night and have started on it. The day after I cut it out though, I found a skirt pattern I liked better...never fails. It's Burda 7311.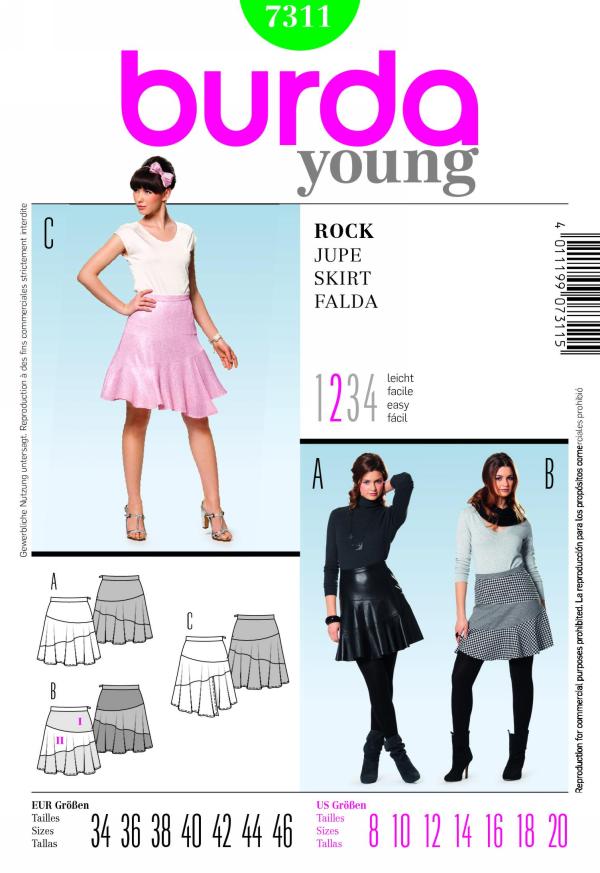 I love the version they show in black leather. I tried to find more leather on FabricMart where I purchased all of my other leather and their prices are "normal" now, not bargain basement. So, I will have to wait for another leather skirt. I do have a a couple cowhides at home too but they are black also. I don't think I need two black leather skirts.
Sorry for the tease...I will post some pics of the skirt soon!