I'm seeking out that little bit of Girly-girl I have and making a dress with ruffles...yes, ruffles! This is so out of my zone but the fabric just told me it had to be a frilly dress. I love it when material tells me what it needs to be. It takes all the guessing out of what to make with it.
I've had this pattern in my stash since it came out. I seem to buy almost all of the multi cup sized patterns whether I like them or not. I did like this, even though it's not my usual style. The reviews on PR are very favorable even though there are only a few. It does tell you something though when people who do make it, make it multiple times.
I have the bodice mostly done but don't have pictures yet so you'll have to wait for the final product. I am making it for my hubby's 20th High School reunion at the end of the month...I robbed the cradle. Mine was several years ago ;-) The reunion is supposedly casual but darn it if I'm not going to look nice. Here's to hoping it turns out. I'm on vacation this week. I'm supposed to be doing a whole lot around the house but with it near 100 degrees here today, well, not much got done except sitting on my butt sewing in the AC! Crazy weather! By Friday, it's going to be in the 60's!
I'm making the view with the flutter sleeves.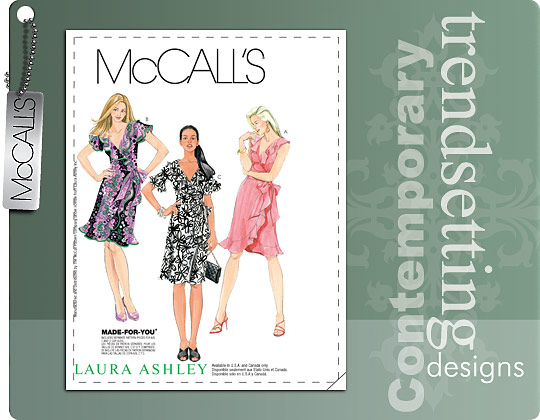 Here's a shot of the fabric from a couple months ago. It's the black/roses with the pinstripes. It's pretty darn shear so I'll need to either make a cotton lawn slip or buy one. Luck would have it that I got some black cotton lawn in the last FabricMart mystery bundle!