I picked up all the pieces, parts, cuttings of the "Shirt Dress" attempts and put them all in a basket under my cutting table. I had to get them out of my sight for a bit. I don't know why I'm so bound and determined to sew a shirt dress. Maybe it's just not for me???
I've decided to sew a pattern that I've never sewn but has been loved by many a sewist. Simplicity 3775, which is ironically out of print now. This is the second pattern that made the Top 10 of the year on Pattern Review, only to be discontinued.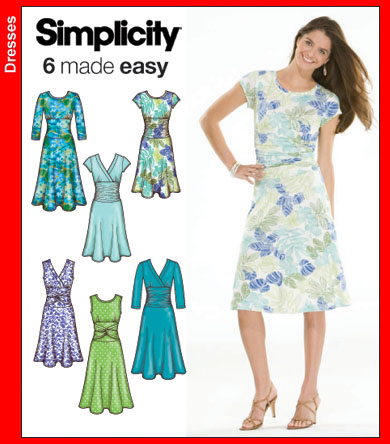 I'm going to make View E, sleeveless with the crossed body and waist twist. I'm using some $1 a yard cotton knit from FabricMart which I actually like very much. It's pretty and very soft. They don't seem to have any left so I can't link a picture.