I bought this fabric from EmmaOneSock immdediately upon seeing it. I was in love! I had seen a photo from the Sartorialist with a woman in a very simply sheath dress that had a wild print on it. I decided to do the same thing. I, unfortunately, am not 5 foot 10 and 125 pounds, but decided to do it anyway. I just bought some 5 inch stilettos to go with it to help offset the large heighth issue.
I looked around to find a very simple dress and thought this Kwik Sew was the best choice. I made the long sleeved view with the boat neck but shortened it. The short version is WAY short, something an "over 35" probably shouldn't do unless you have phenominal legs. I added about 2 inches to the shorter version.
A shot of the fabric.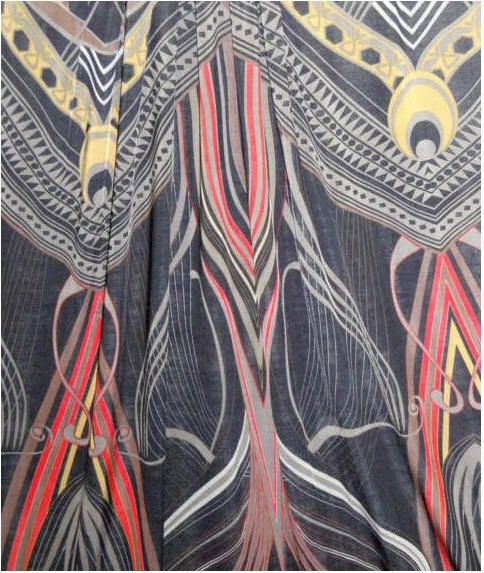 I tried to get photos of myself in it but accidentally broke my camera in the process...Not a good day!
And the gorgeous shoes I bought as a 40th birthday present.
I am working on reviews for the Wardrobe Contest but the broken camera really irks me :-(